This is the story of The Horrible Brown Blob!


Karla found the horrible brown blob at a porch sale. Well technically, she missed the porch sale. She was driving by a house on a Monday morning on her way to the bank. She noticed a porch filled with furniture. So naturally, she stopped to investigate. She found out that there had been a porch sale over the weekend, but somehow, we all managed to miss it. The pieces on the porch were the leftovers. The owner was actually on the phone calling the mission to arrange pickup of the leftovers when Karla arrived. The owner said that Karla could have it all for $30, but she had to take every single piece. There were a few gems in the mix, so Karla made a quick phone call to her husband to meet her with a pickup truck and that is how she became the owner of this really interesting cabinet that Karla affectionately describes as the horrible brown blob. But as you can see, it is no longer the horrible brown blob.
Karla loved the door (which was stuck when she found it) and the wood trim (hidden under the brown paint). She knew it needed a much lighter color, so she painted it with an oops cream shade that she had on hand, glazed it with her favorite stain and distressed the edges for added dimension.
And added a green knob. Green is Karla's favorite color.
And check out these hinges. Can you believe these are the very same hinges that were covered in the horrible brown paint?
Karla soaked them in her favorite secret weapon - Windex! I can't even tell you how much Karla loves windex. Did you see the movie
My Big Fat Greek Wedding
? Yes, that's how much she loves windex. She tells me she's writing a "documentary" on windex for the blog. I know you will want to stay tuned for that!
The door is no longer stuck (not sure if windex was involved).


And there you have it, "done and done" to quote Karla!






The horrible brown blob is actually a pretty cool cabinet, don't you think? And over the next few weeks, I'll have more pieces to share from the porch sale and of course, more on windex. ... Thanks for sharing Karla!


I'm linking to...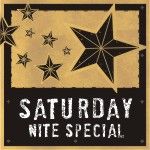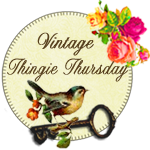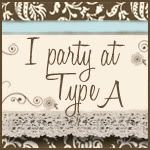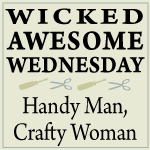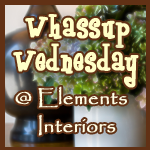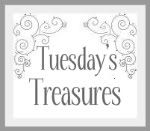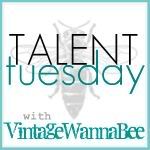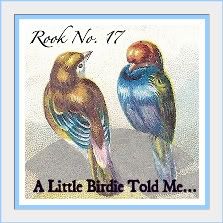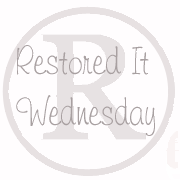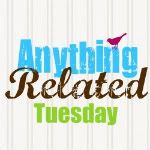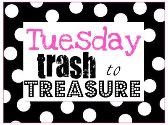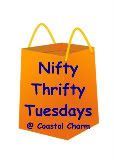 Blue Cricket Design Show and Tell
No Minimalist Here Open House Party