You got a sneak peek at this Pinterest inspired map project on Megan's holiday house tour. The original pin came from Everything Fabulous. The post was about repurposing maps as art work. Somewhere along the journey of repinning, someone titled the pin as where we met, where we married, where we honeymooned. And that's when Megan found it. I'll let her tell you the rest of the story...
When I first saw the pin, I loved the idea of remembering important places in your relationship - where you met, where you married and where you honeymooned. When I showed it to Liam, he loved the map part (he loves maps, especially old ones), but he thought that cutting the maps into hearts was just too girly.

I thought that a nice compromise would be putting the maps into a simple triple frame from Homegoods. (Marriage is all about compromise, right?)
The top and the middle maps are actually cut from the same old Maryland map from my glove box. This map was literally falling apart, but I managed to get two good pieces out of it. The top picture is of St. Mary's County, MD where Liam & I met.
The middle picture is of the Frederick, MD area where we got married. Can you spot Linganore Winery? It was perfect that the winery actually made the map.
The bottom map is the very same map that we used on our honeymoon in Vermont. We stayed at Stratton Mountain, where you see the little skier icon. Liam tried his hand at snowboarding, but we found that snowshoeing suited us much better. And if you ever find yourself in Manchester, Vermont, check out The Little Rooster Cafe. It was the best breakfast we EVER had!
This was a quick and easy project at a cost of just $10 for the frame. I love all the memories contained in just three little maps!
Thanks so much to Megan for sharing her Pinterest inspired map project! I could see all sorts of variations on this same idea of using maps to remember important locations in your life. And with Valentine's Day just around the corner, this would make a sweet and sentimental gift idea!
And in case you haven't heard, we kicked off the new year with a brand new link party. You can link up whatever is inspiring you at the moment.
Join us every Tuesday. We want to be inspired by you!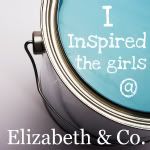 I'm linking to...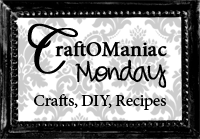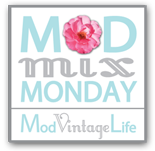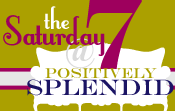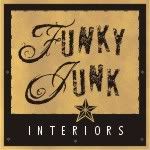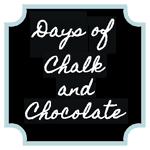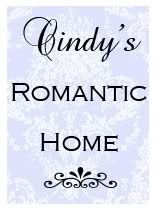 Tickled Pink at 504 Main
Handmade 52 at Raising Oranges
From Scratch Fridays at Marriage From Scratch