If you checked out my post on favorite projects of 2011, you may have noticed that gray
is one of my favorite color choices. It looks good on everything from sleek modern pieces to curvy vintage finds. And it plays nicely with other colors, especially yellow. And yellow just happens to be another favorite color choice. I especially love
this yummy shade of General Finishes Milk Paint called
Buttermilk Yellow.
You got a sneak peek at this piece on Megan's holiday house tour.
And if you know anything about Megan, you know the girl loves yellow
!
Yellow was one of Megan's wedding colors.
Her home has splashes of yellow everywhere.
And she has absolutely no trouble finding her car in a crowded parking lot.
(And by the way, I did not underline that second line. Seriously, I've tried to undo it and I can't.
I guess my computer know that Megan loves yellow too!)
Isn't this a great piece?
It was a lucky estate sale find.

She was a little dusty and had some minor scratches, but was otherwise in great condition.
Not a single drawer needed work.
And that rarely happens!
This was a tag team project - my favorite kind!
Megan prepped and painted. I distressed and finished.


Megan needed some nice deep drawers for sweaters and this fit the bill perfectly!

With nice chunky knobs like this, we didn't have the heart to change them.
And a light distressing was just enough to bring out the details.
And here she is in her happy home with a girl who loves yellow!


And if this color sounds familiar, yes I have used it before. I wasn't kidding when I said it was a favorite.
My only complaint is that yellow is difficult to photograph. The indoor shots are a truer depiction of the color.
I was happy when this sweet little dresser found a home in a little girl's room.

And this coffee table went straight from the garage to my living room.




If you
haven't tried milk paint yet, I'll recommend
it again. It goes on beautifully and gives you a smooth durable finish. The first time I used it I found it to be a bit thick, but it says right on the can that you can thin it down. That worked like a charm. It costs more than regular paint, but less than chalk paint. And isn't it fun to try new products?
Perhaps in Buttermilk Yellow!
I hope you come back next Tuesday for our very first link party!


I'm linking to...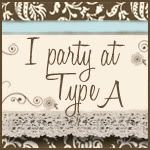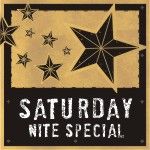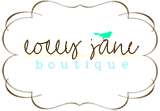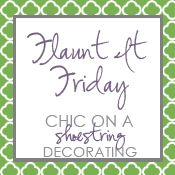 Tickled Pink at 504 Main