I have all sorts of plans and projects spinning in my head for the new year. But my first priority is to catch up on unfinished projects around here and use what I have before I go out and buy more "stuff". I think all of us here at Elizabeth & Co. have echoed similar sentiments. I haven't been to the Goodwill, Home Depot or Lowes in weeks. As much as I want to buy some new furniture and try out fresh paint colors, I need to finish what I have on hand! And that brings us to today's project - a pair of cute little side tables that had been hiding out in my garage for a bit..

As you probably guessed, they started out brown and a little tired. But I thought they had a cute shape and they were a steal at a local church flea market. I love the spindles!



Do you remember the homemade chalk paint I mixed up for this cottage style dresser? It's a simple recipe of regular paint and Plaster of Paris that cost next to nothing to make.

Well, I had just enough paint left to give these tables a fresh new look.


No priming required, love that!

The color was a mix of white and gray, again using what I had on hand.

And just like the ready made chalk paint, this version adheres beautifully to hardware!

A light distressing brought out the details.
And a coat of wax finished them up nicely!
I now have a cute pair of tables, two less pieces of furniture and one less can of paint in my garage. I'm making progress! How about you? Do you have a stockpile of stuff to get through or do you need to go shopping?
Be sure to check back on Tuesday for highlights of our very first Be Inspired link party and of course party #2! Have I mentioned that we love our followers!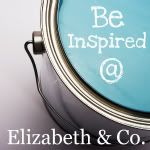 I'm linking to...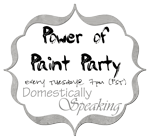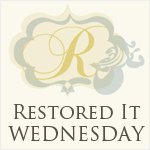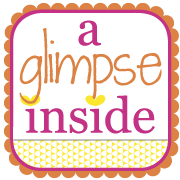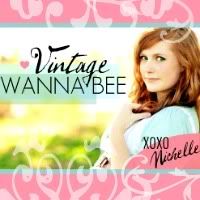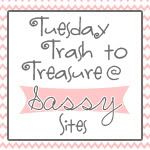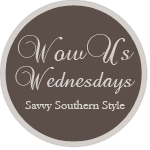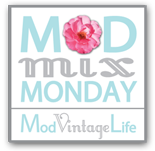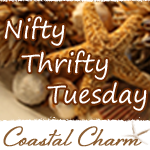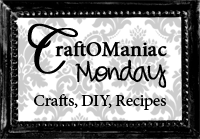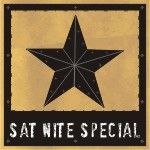 Sundae Scoop Party at I Heart Naptime

Making Monday Marvelous at C.R.A.F.T.
Share the Love at Very Merry Vintage Style

Primp
Your Stuff Wednesday