When I first posted this sweet and curvy dresser a few weeks ago, I said that I could build a room around this piece. And since I had a whole gallon of this pretty shade of pink (it was an oops paint for just $7), I decided to do just that - build a room around it.
First up, this nicely detailed arm chair. She came with a dining room table and four side chairs. And since having only one arm chair really doesn't really help all that much, she got her own special treatment.
Here she is, all pretty in pink!

Megan helped me pick the fabric. We loved the colors and the whimsical feel!

Like the dresser, I mixed up the paint with my chalk paint recipe. Then I distressed lightly and finished up with a coat of SC Johnson wax (my new favorite).

Next up, this single bed that I've had for a while.

She got the same pink treatment.
A perfect match, don't you think?
And let's not forget the curvy dresser. I love the three pieces together! I could see them in a little girl's room mixed with some of the other bright colors from the fabric. Sweet! ..... And this is your first sneak peek at our upcoming spring tag sale. Just a week to go - yikes! Details are on the sidebar and lots more preview photos to come!
I'm linking to...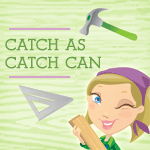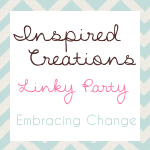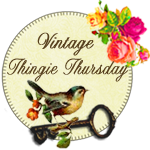 Tickled Pink at 504 Main