Back in June, I wrote about our summer landscaping project, the building of a new rock wall in our back yard. Well, it's still a work in progess, but it's really starting to come together.
This is what we started with, a sad little timber wall that had been in place for almost 30 years.
The neighborhood chipmunks called it home!
The first thing we needed was a new curvy shape.
And a whole lot of rocks.
And the rocks kept getting bigger!

Big stone slabs arrived.
And rocks turned into boulders.
See the number 3514 written on the bottom corner of the pallet? That's the weight of one boulder. I think we topped out at a little over 4000 pounds!
And the only way to move a boulder that size is with a whole lot of muscle and a very big machine!
Beginning with a visit from Irene in late August, Mother Nature has been our biggest obstacle. It rained almost every single day for over a month. It was the wettest September ever and the third wettest month ever recorded here in Maryland - yuk!
But the guys kept plugging away and a wall started to take shape.
And finally today, we have brilliant sunshine and an almost complete wall!
It sure doesn't look anything like the old timber wall!
The guys have taken great care in selecting each rock and boulder. They even made some special little spots along the wall to sit and enjoy the view.
And those big stone slabs are now the most amazing steps!
I'm thrilled with what has happened so far. Actually, I think it's awesome! But we are not finished yet.
It pretty much looks like a construction site around here.
There's still a raised bed garden to be come and lots of grading and drains and irrigation and seeding and planting. Oh, I can't wait for the plants to come!
So I guess I better keep my mud shoes ready. We're not finished yet!
I'm linking to...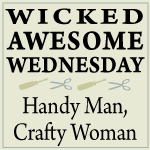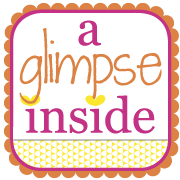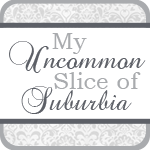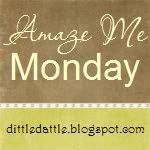 Making The World Cuter
A Southern Daydreamer
Blue Cricket Design