Today's project is a sweet little dining set that I procrastinated on all summer long.
I knew she had potential and that I should have had her ready for our summer sale in July, but I just kept skipping over her.
She came from a barn sale and she looked pretty sad. She was structurally sound, but covered with thick layers of paint, splatters and a hefty dose of rust (and I don't mean the cool kind).
The seat bases were moldy and crumbling.
And the blue vinyl covers were just gross.
But one look at her curves and you knew she was worth saving.
I started by sanding and scraping away the rust. Then I primed her with Rust-oleum High Performance Rusty Metal Primer and followed up with two coats of Rust-Oleum High Performance Protective Enamel in Safety Red. This stuff is oil-based and messy (or maybe that's just me), but it sure gets the job done!
I made cardboard templates and cut new seat bottoms with the help of my handy hubby. Sorry if that sounds a little wimpy, but power saws still scare me! Then I added a few layers of batting for comfort and finished up with this adorable fresh fabric. I actually put some paint on an index card and took it with me the fabric store. I was so excited with this fabric find. It's a durable outdoor fabric with the perfect shade of red and I just loved the mix of colors and the lively pattern.
When the girl at the fabric store was cutting my fabric, I showed her how perfect it looked with my paint swatch. She seemed unimpressed. You think it's super cute, right?
Well I was just thrilled with the results and just a little mad at myself for not getting it done for the summer sale. We actually had people asking us for porch and patio furniture in July.
But this story has the best of all possible endings. A very sweet, young elementary school teacher named Sarah saw this set in the blog preview post. She lives about an hour away and couldn't make it to the sale until after school on Friday. She had a mutual friend call me on Friday afternoon and ask if it was still available. It was. And when Sarah arrived, she totally fell in love with it. Sarah is moving into her very first apartment and was looking for a narrow little dining set to fit in her kitchen. Sarah was just so sweet and adorable. Her enthusiam totally made up for the unimpressed sales girl at the fabric store. I also got to meet Sarah's parents - what a lovely family! Thank you Sarah. It was a pleasure meeting you and I know that this set was definitely meant to go home with you! And this my friends, is the absolute, very best part of my job!
And I just have to share the funny/messy part of this story. I have this great little stool in my garage (we love it so much that we have two) that I whiz around on while painting. It has an adjustable padded seat and nifty little wheels. It's the very best and hardest-working tool in my garage!
Well while I was painting this set, I went over that little ridge between my garage and driveway a little too fast and my little seat went right out from under me. I had a can of paint in one hand and a brush in the other. I ended up with just a few black and blue spots, but red (like I said, oil-based) paint went flying. I had paint all over me, the garage, the driveway, the doorknob into the house, the laundry room cabinets, the sink, the rug, well ... you get the idea. When my husband pulled in the driveway, he said it looked like a crime scene. I really wish there were pictures to share. I momentarily thought about it, but I really didn't want red handprints all over my camera. I did learn that nail polish remover takes paint right out of carpet - yay! As for the rest of the red that still remains, I'll just consider them little momentos to remember Sarah and her sweet little dining set!
"/>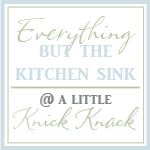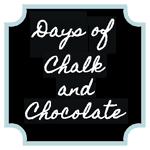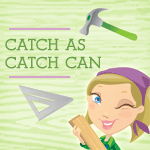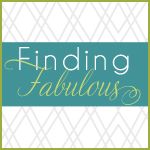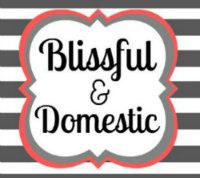 Chic On A Shoestring
Jennifer Rizzo
Cranberry Bush